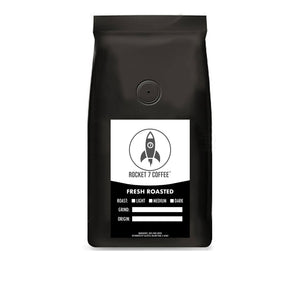 Sumatra Fair Trade Organic
Sale price Price $13.00 Regular price
The Sumatra Fair Trade Organic Coffee arabica coffee beans are known for their intensely heavy body - almost syrupy - and low acidity. This makes it a smooth drinking experience with a velvety texture and nutty flavour. Very aromatic.
Sumatra coffee beans come from Indonesia.
The Organic Certification ensures the beans are grown without the use of chemicals or artificial fertilizers making it not only healthier but giving these beans more flavour. The Fair Trade Certification ensures the community of farmers are paid above-market-rate and are taught sustainable farming practices.
Altitude: 900-1600 meters above sea level
Harvest: June - December
Processing: Wet Hulled Sun Dried
Aroma: Slightly Earthy
Flavour: Herbal Chocolatey Spicy and Earthy Woody
Body: Medium Rich
Acidity: Low to Medium
Medium Roast