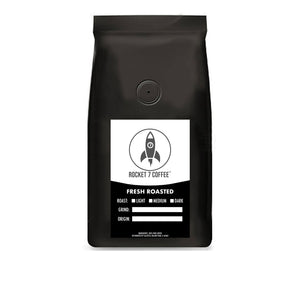 Ethiopian Yirgacheffe Fair Trade Organic
Sale price Price $13.00 Regular price
The Ethiopian Yirgacheffe Fair Trade Organic Coffee is vibrant and intensely aromatic with fruity and subtle earthy flavours. This is a lively 100% arabica coffee for those who can appreciate a complex flavourful cup.
Ethiopia is perhaps best known as a poor country but it actually produces some of the most unique sought-after crops in the world. Agriculture makes up 41% of its' GDP with coffee making up the largest portion at 28% handily beating out any other country in Africa.
The elevation of Ethiopia qualifies the Yirgacheffe as Strictly High Grown (SHG) / Strictly Hard Bean (SHB). These higher elevations means that the coffees take longer to grow delivering more nutrients to the coffee bean and allowing it to develop more flavour.
The Organic Certification ensures the beans are grown without the use of chemicals or artificial fertilizers making it not only healthier but giving these beans more flavour. The Fair Trade Certification ensures the community of farmers are paid above-market-rate and are taught sustainable farming practices.
Altitude: 1800-2200 meters above sea level
Harvest: October - January
Processing: Fully Washed Dried on beds
Aroma: Sweet (Cane Sugar) Lemon
Flavour: Fruity Spicy Floral
Body: Smooth Heavy
Acidity: Sweet Citric (Lemon)
Dark Roast