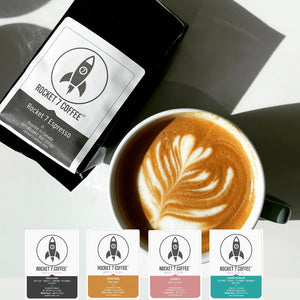 Sample Set for Coffee Lovers
Sale price Price $20.00 Regular price
This sample set includes one 4oz (114g) of each of Rocket 7 Original blends.
Each pack is enough for a 10 - 15 cup coffee maker.
Contents:
- [SPUTNIK]
Espresso Roast 
- [Black Arrow] Dark Roast FTO 
- [JUNO I] Medium Roast 
- [Lambda 4S]  Swiss Water Decaf
 FTO 
ONLY $26!! ($32 value) 
*Product image for illustration purposes only. Actual product may vary.